Haul Outs
Delta Marine's Haul Out facility is equipped with a 55-ton travel lift, and offers a 100-ton travel lift option mid-Island.
We focus on meticulous preparation to insure quality results.
Haul Out and bottom service includes:
High pressure cleaning
Removal of hard biofoulings
Professional anti-fouling removal and application
Bottom primer and painting using top-quality brands
Gel coat repairs and refurbishing
Propeller conditioning and repair
Zincs replacement and installation
Propspeed Installation
Cutlass bearing replacement
Underwater light repair or installation
Complete hull inspections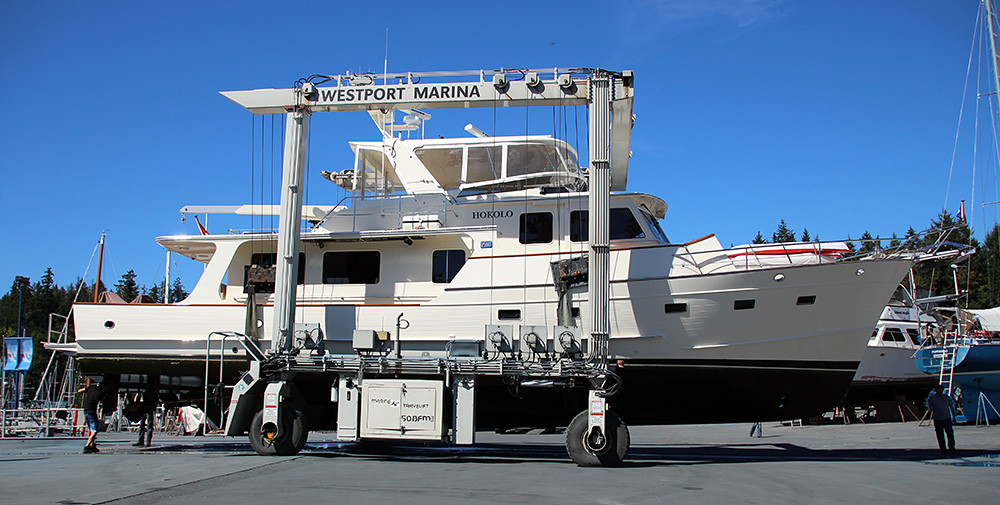 Sea Trials
Sea trials are carried out at the factory to determine if all systems function at their maximum capacity while underway.
Testing the vessel's speed, maneuverability, equipment and safety features are conducted before being shipped. Our experienced technicians come prepared to use a laptop to retrieve error codes and monitor operating characteristics. Mechanics inspect the engines and generator for full compliance with the manufacture's installation guidelines.
Once all systems operate correctly, the vessel is then ready for commissioning.
Whether it's a brand new yacht or a refurbished vessel, sea trials are essential to diagnose a problem such as an unusual vibration or noise, to search for a leak that occurs while underway or to test a new installation such as a depth finder, radar, autopilot, or for engine related issues such as excessive fuel consumption, smoke or overheating.
Our team of enthusiastic professionals will make sure your yacht is ready for serious cruising.